HOME | UPDATES | JOIN | MEMBERS | LINKS
WETLOOKBOYS
Pictures and movies of boys and men in wet clothes, fully clothed wetlook!
Below are some samples of what we have posted until now. You may want to JOIN our website, so you don't miss anything anymore!
Currently there are over 100 sets including 31 movies online!
Many older movies have been removed and will later reappear at www.wetlookstore.com

New boy Ivan is wearing sneakers, a denim jeans and a pullover on top of a yellow polo shirt


A hunk in great clothes, that is exactly what this movie is!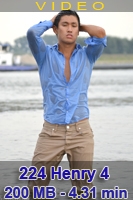 (also available as pay-per-download at www.wetlookstore.com)

A little chubby but still very flexible, blonde Thijmen on bare feet in blue pants with a plain gray shirt does gymnastics.


(also available as pay-per-download at www.wetlookstore.com)
Movie of Michel in cotton pants and blue shirt, getting wet outdoors


(also available as pay-per-download at www.wetlookstore.com)

As good as they get! Serdar has been working out and is proud to show it in this smashing set!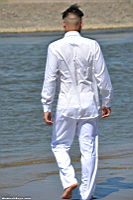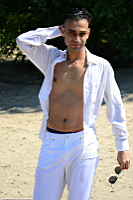 By Mutes request we give you yet another great movie of Asian hunk Henry!
He is wearing white sneakers, white cotton pants that get c-thru when soaked, and a shirt with hoodie that looks amazing!


(also available as pay-per-download at www.wetlookstore.com)

Good movie of Danny in tight black outfit and elegant shoes


(also available as pay-per-download at www.wetlookstore.com)

Movie of Michel on Nike Air Max in long cotton pants and a blue shirt with some great soaking!


(also available as pay-per-download at www.wetlookstore.com)

Dutch soldier-boy Elvin kicks some serious ass!



Thijmen is wearing an all white outfit and shows his dancing skills and just has a lot of fun getting wet!


(also pay-per-download at www.wetlookstore.com)
Martin in jeans, Nikes and a hoodie runs around on a cold day


Movie of hunk Kenny on blue-orange Nikes and an Adidas trainer with white shirt

Movie of Mattijs in black pants and a white top, very muscular


Thijmen in black cotton pants and pink shirt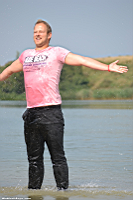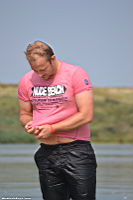 Movie of Quino in black outfit and baggy trousers that keep slipping down.


Movie of Rob who is doing everything for our photographer with a smile, in spite of the cold water!



Movie of Robin in white, cotton capri pants and a blouse which he takes of to play in his shirt.
Some shoes involved as well :-)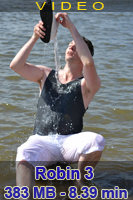 Rick has not only a cool name, but also great splashing skills! :-)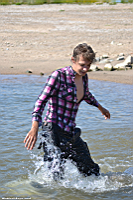 Movie of Henry in ripped denim jeans and a shirt, wearing Vans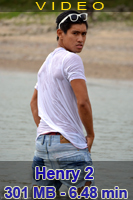 We celebrate the new year with hunk Serdar, doing what he does best. Being hunky!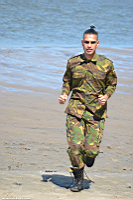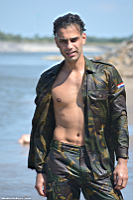 Movie of Jurriaan wearing his best suit. He wanted to experience the wetness of the fabric and it felt great!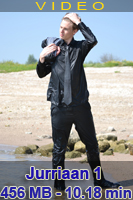 Movie of Arjan, filmed by his wife... he is wearing jeans and a red shirt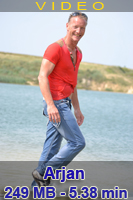 Serdar in sport shorts and All Stars, great set on a wonderful day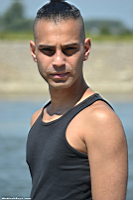 Movie of Kickboxing fighter Alvin, jumping and kicking around in his outfit.

Movie of Robin in white pants and black shirt, posing and liking the wet clothes :-)



Livius in two different outfits but cool as always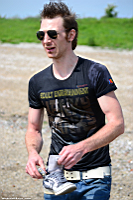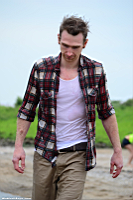 Movie of elegant and stylish asian boy Henri. The Dunlop-shoes he's wearing are for sale btw.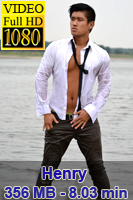 Movie of chubby yet athletic Thijmen in blue lumberjack shirt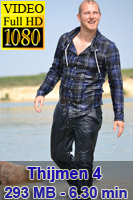 Turkish hunk in short jeans and plain white T's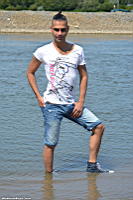 It's a short movie but of such a hunk that we tought we give it to you anyway...
Quino in lumberjack shirt poses like a pro!

Long tall Mattijs in jeans in a tree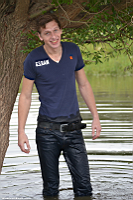 Danny takes his new good shoes into the water

Very long and good movie of Mario, wearing jeans, a lumberjack shirt and a Nickelson-style bomberjacket!

Livius is just being cool in his big boots and tight pants :-)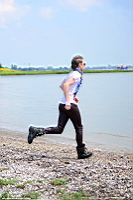 Jurriaan is wearing two shirts

Elvin in 2 small sets, but still too nice not to show you :-) Beige and purple!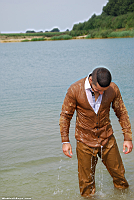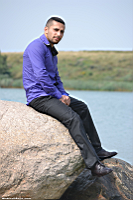 Quino in camouflage pants that slip down and a dark shirt. Bare feet.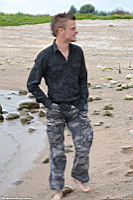 Michel in cotton pants and shirt, his Nikes match very well!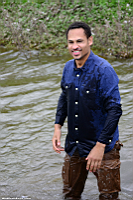 Peter is happy with his Nikes :-)

Movie of Martin in jeans and striped pullover, running on Nikes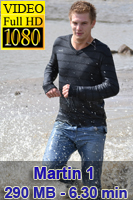 A true gentleman, Henri in his brown pants, blue shirt and red Vans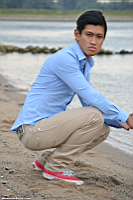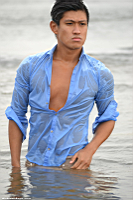 Robin in capri and shirt with great change of colour, plus sneakers



Mooiboy Livius in baggy, baggy trousers! :-)

Movie of Mario in all leather outfit taking a plunge in a lake and showing is shiny wet leather!

Martin on Nikes and in a plain Tee splashes around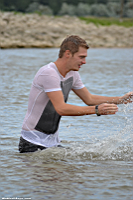 Maurice in white pants, white shirt and creme shoes gets fully soaked!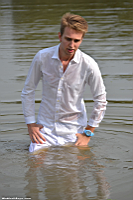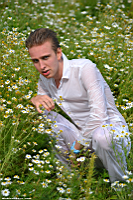 Spontaneous! This guy Arjen lives close to our lake and saw us shooting.
We talked a bit and he agreed that it would be a fun thing to try!

Indonesean Riv in jeans in the fresh Dutch waters...

Movie of Mario relaxing in an all leather oufit including leather gloves, leather boots, leather pants and a leather bike jacket!

We got some nice comments on Livius and especially his cool outfits, so here's more :-)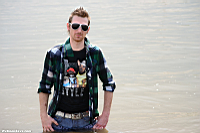 Rick is elegant and all soaked!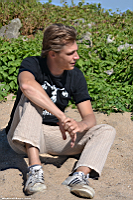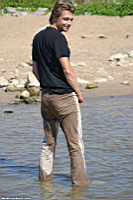 New 'bad boy' Livius is very stylish in his jeans with 3 belts...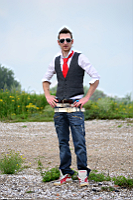 Don't you just love a good looking boy in a great outfit enjoying his wetness? :-)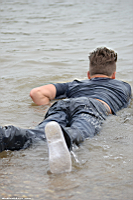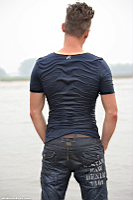 The stuff below might not be online anymore, it's just for reference
If you like sneakers, check our www.wetlookstore.com, where we sell some of the actual shoes, worn during photoshoots!
On this site we focus at boys that enjoy making wetlook, getting soaked while fully clothed. There is clothed swimming, but also posing in wet clothing.
This is a fully clothed, nonude wetlook-site. That means that all images, including those in the memberarea, are of boys and men wearing wet clothes!
USC2257: All men on this site are 18 years or over.